EDIT [2019-11-07]
Hello HL7 community, we've decided to give the old HL7-Definition reference website its well-deserved retirement. We're now proud to introduce the new and improved HL7-Definition V2 website.
We've been asking for your feedback for the last few months, and for good reason. By popular demand, we've included some new features, including: 
More detailed specification descriptions
Standard HTTPS, removing the need to use custom ports
A more convenient and user-friendly search feature
Improved overall performance
Mobile support
Coming soon
Web-application installation
Message decoder and validator
FHIR specification support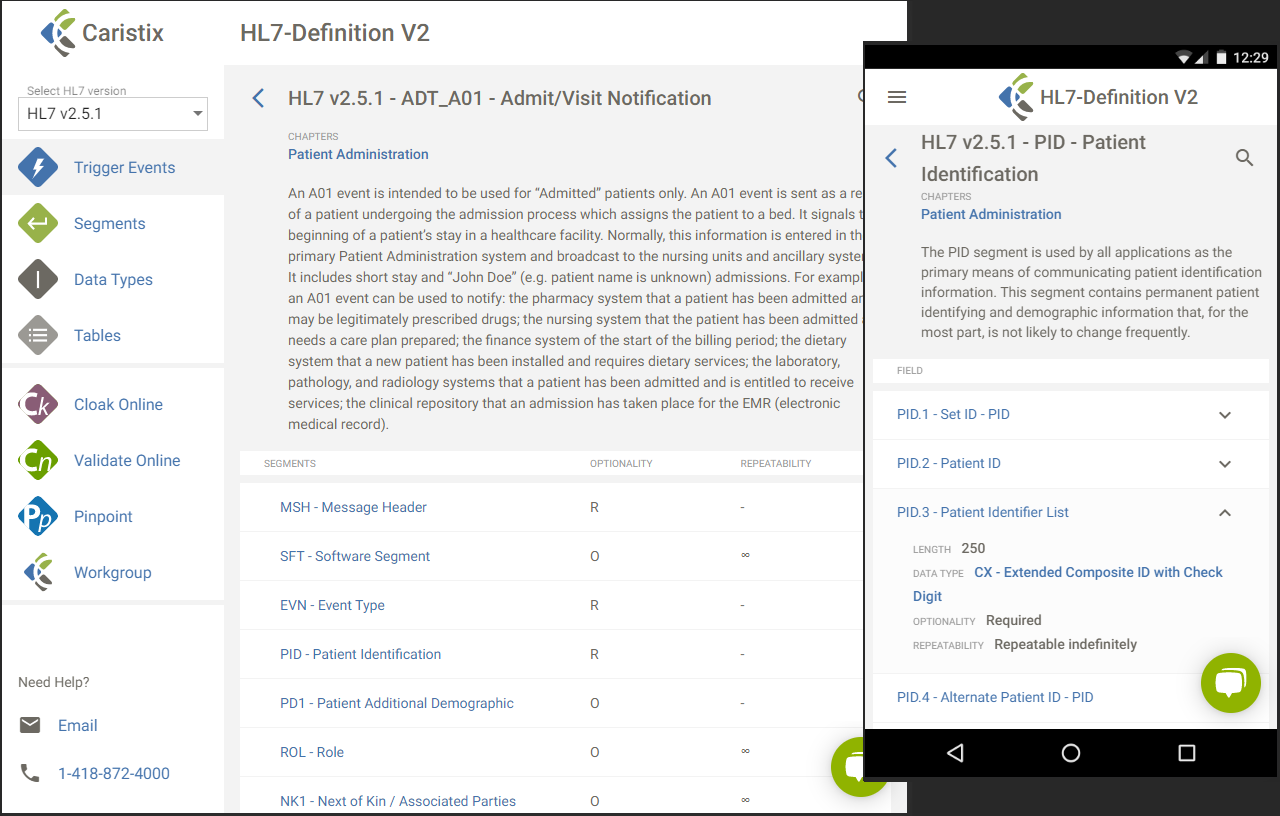 Caristix is pleased to make the online HL7® Definition reference available to all users. It's an easy-to-use complete reference. Just chose the HL7® standard you need to use (the default is v2.51) from the drop down menu. Next, choose the trigger event, segment, data type or table, or enter a search string to get the needed definition.
You can find it here: https://hl7-definition.caristix.com/v2
While you are on our website, check out our Workgroup demo. Workgroup is our team focused solution for the development and delivery of interfacing projects.
Note: HL7 and Health Level Seven are registered trademarks of Health Level Seven International.