What is an HL7® specification?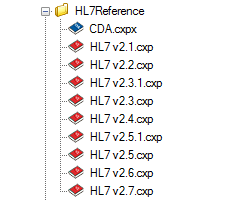 No matter how many interfaces you are integrating, a critical step is the definition of your HL7® interface specifications.
A formal definition from HL7 International in the v2.5 standard definition states:
"An HL7® message profile (or HL7® specification) is an unambiguous specification of one or more standard HL7® messages that have been analyzed for a particular use case. It prescribes a set of precise constraints upon one or more standard HL7® messages."
In other words, HL7® specifications or a profile describe the data and messages that an interface sends and/or receives. The description must be clear and precise enough so that it can act as a set of requirements. Each integration project needs a spec for each inbound and outbound interface. Without the spec, you'll waste lots of time trying to figure out what's going on through trial and error.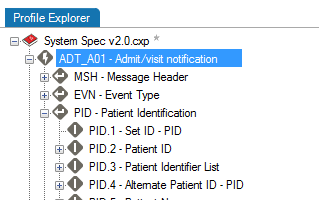 Basically, an HL7® specification describes:
Trigger events supported
Data format (segments, fields and component descriptions)
Data semantics
Message acknowledgment responsibilities
With the spec, you'll be able to:
Get analyst, developers, internal customers, vendors, and consultant all on the same page.
Identify risks before interface development.
Eliminate time lost spent determining requirements, testing, and fixing issues during go-live.
Develop the interface documentation you can share with your team and your client.
Easily generate your gap analysis report and test and validation report.
For more information on HL7® specifications, check out Chapter 6 of our Survival Guide.
HL7® Specification Template
To get you started, we've developed the HL7® Specification Template. You'll find both Excel and Word documents included in the zip file. Download it here.
In the Caristix world, you can generate gap analyses, documentation, test plans and validation reports using Caristix Workgroup and cut interface development time – and cut waste from the entire interface lifecycle.  Learn more via the Caristix Workgroup on-demand demo.