Tip 3 in the Interoperability Tip Series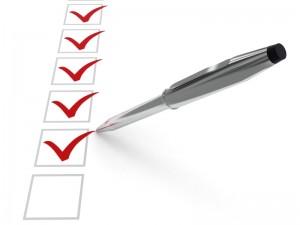 Work in a health system or for a provider organization? This tip on healthcare data is especially important for you.
If you work for a vendor, read this tip to understand what's on the minds of your customers.
Why This Tip Matters to Leadership
Health system CIOs, this is the work your interfacing and interoperability team performs everyday. Their jobs revolve around answering these questions. The questions you need to ask your team lead are:
In getting the answers to these healthcare data questions, are your processes set up to avoid rework?
Are your teams using technology and processes to reduce cycle time this year?
Are you setting expectations for increased productivity?
Interfaces and interoperability are on the critical path to Meaningful Use Stage 2 and ICD-10 project delivery. The ROI and business benefits a C-suite member must deliver is going to be dependent on how productive  your interfacing teams can be in effectively and speedily driving projects to completion.
6 Questions – Healthcare Data
1. Understand the message/interface specification provided by your vendor. "We are HL7 2.4 compliant" is not enough. Ask the vendor to provide details about messages, segments, fields, the need for z-segments, etc. Also find out how they handle data semantics. In other words, what does the data mean? What is it used for? By extension, understand workflow-related information, event timing, vocabulary definitions, and who will use the information and how. This will give you an overview of how the healthcare data should be managed.
2. Understand the type of message that will be generated based on the event (e.g., a patient admission, patient visit, cancelling a transfer, sending a partial lab result). Understand what data is provided with the event, including the various code sets. Ensure you have a full list of code sets. The code sets are the values you need to handle in your healthcare data.
3. How do the code sets and content evolve over time, and who handles the updates and how?
4. Where does the healthcare data go? How is the healthcare routed? Are any of these routed or delivery points insecure? How are you protecting sensitive healthcare data and/or de-identifying PHI?
5. How does the new system manage errors? What happens to messages that aren't understood by the destination system? What happens to rejected messages? We all agree that in a perfect world no piece of healthcare data and no messages would be dropped, but the reality is it that it can and will happen. How would users and the overall workflow be impacted in such a situation? How can you mitigate the risk?
6. How do you handle workflow changes? If it's a matter of adapting the interface, how is this handled, how much time does it take, what does it cost, and who pays? You want to avoid Frozen Interface Syndrome, which occurs when you are trying to implement a new interface and need all participants to switch over at the same time but can't get their cooperation. Worse yet is Interface Black Box Syndrome, when you lack full visibility into all the work that has gone into interface development handled by a third party, making it nearly impossible to upgrade, tweak, and manage the interface without spending lots of money and time.
Answers to these questions will help you understand the healthcare data in source and destination systems. This is important for new product implementations (like EHRs and EMRs). Once you've nailed down these details, you need to pinpoint the gaps with the receiving system(s) so you can bridge them with an interface.
Caristix Software
We built our software to help you answer these questions automatically and increase team productivity by at least 50%. Take a look at our online Workgroup demo webinar to learn more.
Download the HL7 Survival Guide