Here's Our Quick Take on What's Coming Up in 2014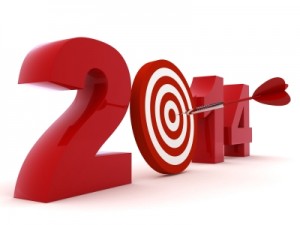 Meaningful Use Stage 2 and ICD-10 implementation are going to be big headaches for providers and resource drains for vendors. No big surprise here but it needed to be said.
Big data and clinical analytics are going to get more serious and less hype-y. In their recent survey of 555 healthcare professionals, IBM reported that two thirds of the organizations in both developed and emerging markets consider analytics a priority and have an analytics strategy or roadmap in place. A critical part of the challenge here will be to find professionals with the needed balance of analytics and business skills to make these strategies and roadmaps a reality.
Large organizations are going to increase their adoption of interface lifecycle management techniques and technologies. The conversion projects, the cost of interfacing, the increasing volume, the analyst shortage are hitting all at once. Large organizations, from major IDNs to HIEs, will look to make the entire process smoother and less costly – they won't just be focusing on the engine and coding and testing.
 De-identification and other techniques for removing PHI from healthcare data are going to be more important than ever.
What are your predictions for 2014? Let us know in the comments.