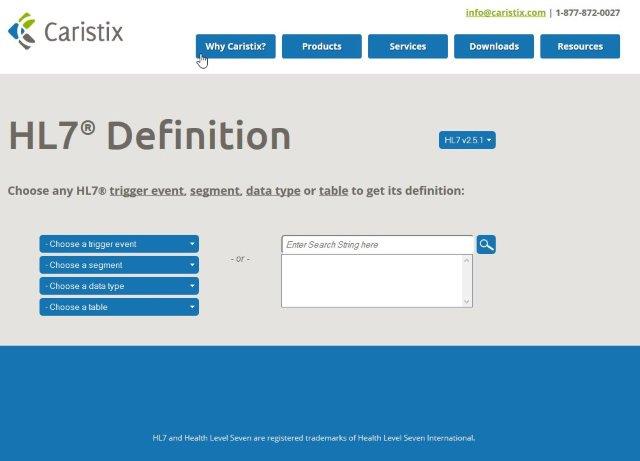 Caristix is pleased to make the online HL7® Definition reference available to all users. It's an easy-to-use complete reference. Just chose the HL7® standard you need to use (the default is v2.51) from the drop down menu. Next, choose the trigger event, segment, data type or table, or enter a search string to get the needed definition.
You can find it here: http://hl7-definition.caristix.com:9010/Default.aspx
While you are on our website, check out our Workgroup demo. Workgroup is our team focused solution for the development and delivery of interfacing projects.
Note: HL7 and Health Level Seven are registered trademarks of Health Level Seven International.