HL7® Tools
for Integration teams looking for great HL7® Softwares
New in v3: new productivity benefits and C-CDA support.
Gain control and visibility over all your interfaces, your HL7 spec, including point-to-point.
Dramatically simplify the ability to connect and align integration teams.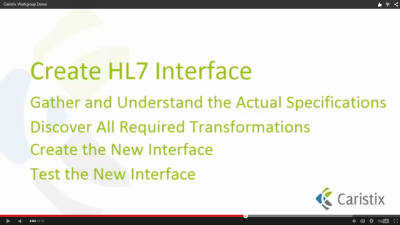 Interface Development Tools
Production Component
De-identify sensitive PHI in HL7 messages directly from your integration engine or any live data feed. Populate your test environment with production data and still comply with HIPAA requirements. Cover all 18 HIPAA identifiers.
>> Contact Us!
Monitor HL7 messages compliance to conformance profile. Automatically detect compliance issues instantaneously and preserve data quality.
>> Contact Us!
Import an interface specification directly into an interface engine, saving
hours of programming. Now available for InterSystems, Mirth, Orion Health,
and Messaging Workbench.
Here's where we preview what we're working on. New features. New products.
New ways of making interoperability easier.
Copyright © 2009-2018 Caristix. All rights reserved
HL7® is a registered trademark of Health Level Seven International. The use of this trademark does not constitute an endorsement by HL7.