This section explains how to handle actions when creating test suites and scenarios. You'll learn how to create and document actions as well as configure HL7 messages and apply appropriate settings.
Create a New Action
New Action appears under the parent scenario. Edit the name to reflect the message-related action you want to test.
Document an Action
On the Documentation tab, document the Name, the Description, Requirements (add any reference to specific product requirements) and Notes you wish to add.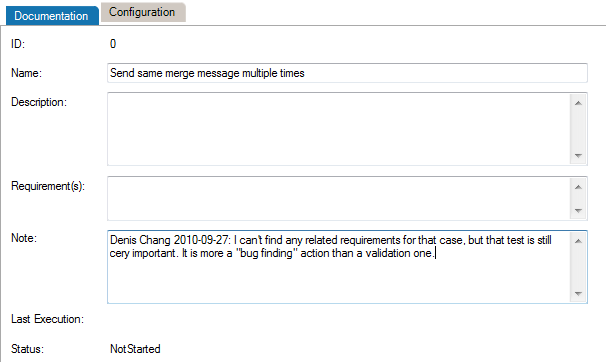 Configure Actions
Settings

Timing: Specify the times before starting the action and the waiting time between executions.
Execution: Specify the number of times to execute an action.
Execution probability: Specify the expected execution probability of an action.
Instantiate variables: Specify if variables should be instantiated at this level.