Stéphane Vigot, President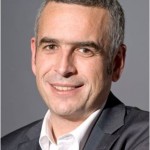 Stéphane Vigot has over 18 years of experience in product management leadership and business development roles in technology, from major enterprises to startups. As President, Stéphane is responsible for general management, overall strategic planning and business development. Prior to cofounding Caristix, Stéphane was a marketing director and site manager for the Quebec City office (160 people) at Cardinal Health, where he led the product management team responsible for hospital bedside applications and hardware addressing a potential market of US$500 million. Previously, Stéphane held senior sales, marketing and business development roles at telecommunications suppliers EXFO, Lightwave Microsystems and Multitel. Stéphane brings solid international experience to Caristix and was educated in both France and the US. He and his wife Guylaine are the proud parents of four wonderful children, and reside in the beautiful Quebec City area.
Stéphane holds a bachelor's degree in International Trade Exchange from the Institut des Petites et Moyennes Enterprises (School of Business), in Rennes, France.
Jean-Luc Morin, Vice-President R&D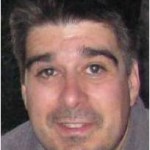 Jean-Luc Morin has over 13 years of experience in designing and implementing systems architecture for healthcare information technology. Jean-Luc is responsible for application and platform development at Caristix, as well as services. He leads the development team and helps guide corporate strategy. Prior to cofounding Caristix, he was at Cardinal Health, where he contributed to enterprise architecture and enterprise data modeling, and led development teams responsible for server products and database management. Previously, Jean-Luc held database management and development roles at healthcare startup EON Media, a Quebec City startup. Before that, Jean-Luc worked on IT infrastructure projects at Speedware Corporation and MediSolution. Jean-Luc, his wife Danie, and their three lovely little girls reside in the rolling, tree-lined hills outside Quebec City.
Jean-Luc holds a bachelor's degree in Computer Science from Laval University in Quebec City, Canada.
Sovita Chander, Vice-President Marketing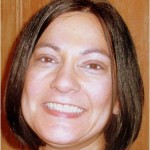 Sovita Chander has over 10 years of experience developing and implementing marketing strategies in technology and healthcare. Sovita is responsible for product management and marketing strategy at Caristix. She helps guide corporate strategy and leads communications with our industry partners. Prior to co-founding Caristix, Sovita was a market manager at Cardinal Health, where she developed business cases for new product concepts and led market launch activities for software and computing hardware for healthcare markets. Prior to Cardinal Health, Sovita served as a marketing communications consultant to Quebec City based firms and marketing agencies, focusing on technology and manufacturing businesses with international reach. She started her marketing career at telecommunications supplier EXFO, where she managed communications projects and developed product marketing collateral. Sovita spent her early years in Kuala Lumpur, Malaysia and the Washington, DC area. In addition to raising 2 boys with her husband Don, she is active in the local community. Sovita sits on the board of the Morrin Centre, a nonprofit cultural heritage centre in historic Quebec City.
Sovita holds a bachelor's degree in History from McGill University in Montreal, Canada.